Fundraising events
How have the profits and donations been spent?
As a result of the various fundraising events and donations from organizations, family and friends, the Sheppard family have been able to provide the following equipment and support to Cody to allow him to have the best quality of life, and to provide him with the best send off:
Respite Care;
Legal Costs;
Standing frame;
Specialized bath chair;
Tumble form chair;
Big Mac Communicator and specialized toys;
Hart Walker;
Home renovations;
Profesional counselling;
Funeral Service and printing of service booklets;
Plaques and seat for Cody's special place at the Cemetary;
Sympathy thankyou cards and gifts;
Footage of Cody's life transferred to DVDs; and
Cody's memorial garden.
Fundraising activities and donations
Special Donations
Variety the Children's Charity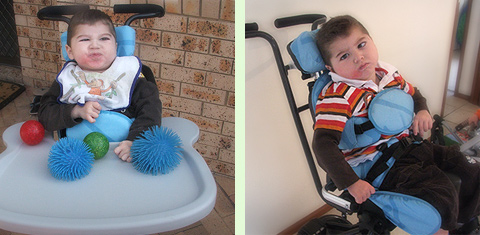 In early April 2007 Darren and Sonia received a letter from Variety the Children's Charity offering to provide financial assistance (approximately $10,000) to purchase a squiggles seating system, Kimba mobility base, hi/low chassis and accessories for Cody.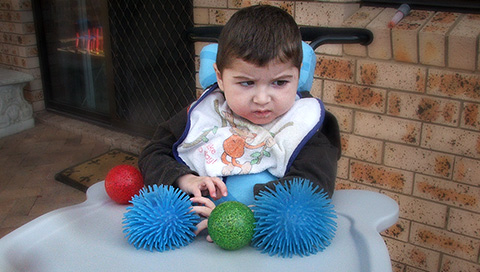 Darren and Sonia will never forget the generosity of Variety the Children's Charity and the way in which they financially supported Cody to give him the best quality of life that he could have. Many thanks to Marilyn Turner who assisted and supported Darren and Sonia with preparing, submitting and supporting the letter to Variety the Children's Charity.
Lions Club of Murrumbateman NSW
The Lions Club of Murrumbateman financially provided funds in mid 2007 to enable a Hart Walker to be purchased for Cody. Cody made progress in the Hart Walker and he loved standing upright.
It was unfortunate that Cody was only to get limited use out of the Hart Walker before he passed away. However thanks to the Lions Club of Murrumbateman that he did have that opportunity.
Cody's Hart Walker is now being used and benefited by another special child. The generosity of the Lions Club Murrumbateman will never be forgotten!
The Wescombe's generous donation
The Sheppard family would like to especially thank the Wescombe family for the generous donation of $3000.00 that was received in the mail in April 2007. I don't know how we can ever thank you both enough for your kind donation that will never be forgotten.
St Mary's Primary School Crookwell give a gift to the Sheppard family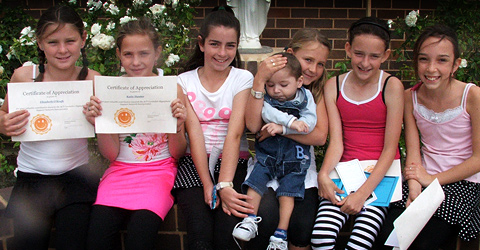 On Friday the 30th of March 2007 six girls from St Mary's school in Crookwell presented $330.00 to Cody and his mum at their school assembly. The girls from Crookwell first met Cody at a swimming carnival where they took a liking to him. They found out that Cody, his mum, dad, family and friends were attempting to raise money to purchase a wheel chair for Cody. The girls used there own initiative to raise money for Cody, and walked the streets of Crookwell to receive donations from the community. Cody's mother Sonia Sheppard was at the assembly to receive the donation, and both her and her husband were overwhelmed at the fact that these girls come up with the idea to raise the money, and that they actually used there time to go out and seek donations. These girls will never be forgotten by the Sheppard family.
Crown Kitchens and Joinery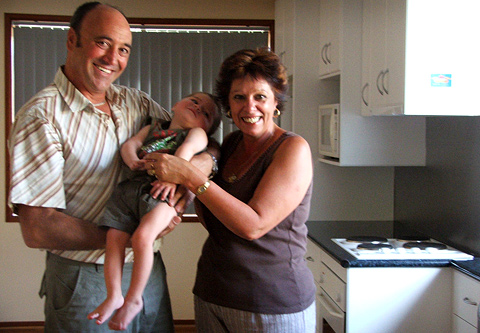 A special thanks to Isobel and Paco Leal from CROWN Kitchens & Joinery for their generous offer to coordinate the internal home renovations which includes the kitchen, and for obtaining the donation of $15,000 worth of kitchen appliances for the Sheppard family. You will always be remembered for your kindness and generosity, thanks so much. Please support Crown Kitchens & Joinery like they have supported a family in need!
Mulholland Walker – donated May 2006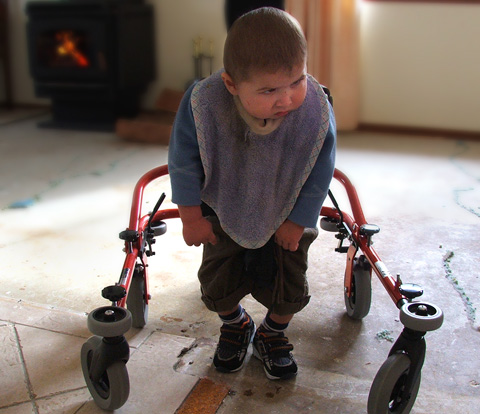 In May 2006 Darren and Leah Boulding kindly donated a Mulholland Walker to Therapy ACT and had asked that the walker be given to Cody. Cody's parents would like to thank Darren and Leah for their generosity, and wish their daughter Chelsea all the best.
A 2006 Christmas gift from the Forman Family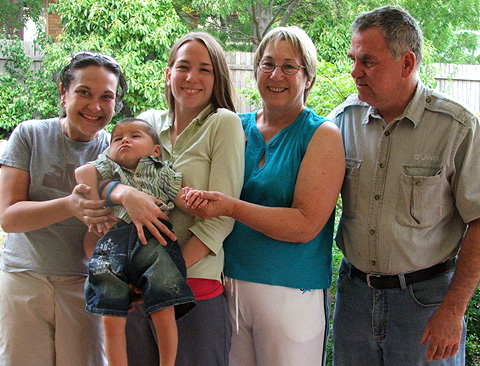 In December 2006 Darren and Sonia Sheppard met with the Forman family who donated a substantial amount of money to Cody. The Forman family had decided that instead of purchasing Christmas presents for each other in 2006 that they would donate the money to Cody. Cody's parents were well and truly overwhelmed with there generous, and kind hearted donation. Many thanks to all the Forman family and partners. This donation has been put towards the purchasing of a wheel chair (seating system) for Cody.
Sullivan contribution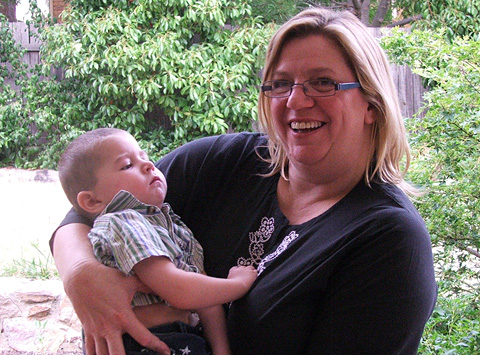 In March 2006 a Trivia night was held for Cody. Leanne Sullivan who attended the night has been making fortnightly donations to Cody ever since the Trivia night. Cody's parents had the pleasure of meeting Leanne in December 2006. A huge thanks to Leanne and her family for their ongoing and generous contributions.
Previous fundraising activities